Web Advertising:

---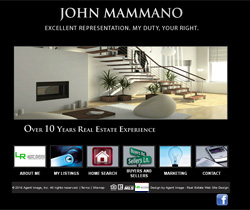 In today's world, smart marketing is all about being on-line. I specialize in internet marketing and know it's the #1 place people look for a home. So, whether advertising on popular real estate websites such as Realtor.com or in web publications like the Washington Post, having ads on social networking sites such as Facebook, promoting my custom website, or posting to an on-line bulletin board such as Craigslist, I have all the on-line aspects covered.
Virtual Tours:

---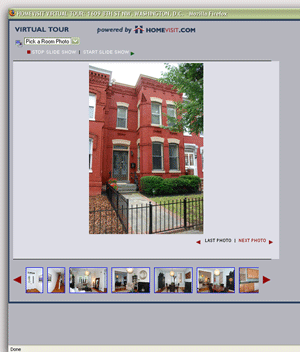 Virtual tours are the lifeblood of selling real estate today. Without virtual tours, prospective buyers will skip your listing and go on to the next one. Rest assured I will not let that happen. Each home will have professional photos taken and posted as virtual tours on the MLS, my website, leading real estate websites such as Long&Foster.com, Realtor.com, Postlets.com, YouTube, and many more.
Professional Photography:

---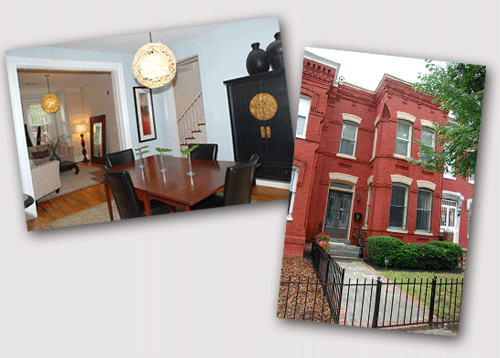 I take pride and care by hiring professional photographers to come and photograph your home. You can't just rely on a Realtor with a digital camera. It has to be done right the first time! Thus, to sell your home fast and to present it in the best possible light, I've got you covered with professional photographers.
Direct Mail:

---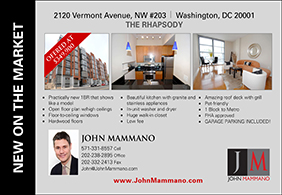 On a bi-weekly basis, I mail professionally printed, high-gloss postcards of my properties advertising them for sale. I mail to targeted groups, buildings, and lists based on your home location and my own databases. This way, buyers have your home right in the palm of their hands.
Print Materials:

---
When it comes to showcasing your home, I only use the best quality materials for flyers, brochures and fact sheets. You'll only see top quality, vibrant colors and high gloss on all my marketing materials for your property.

Print Advertising:

---
Advertising in print is an important part of my campaign for each client. Depending on the type of property, price or location, different consideration is given based on what would most benefit the sale of your home. Such advertising might include, the Washington Post, Extraordinary Properties Magazine, The Washington Blade, The Current Newspapers, The Washingtonian and more.